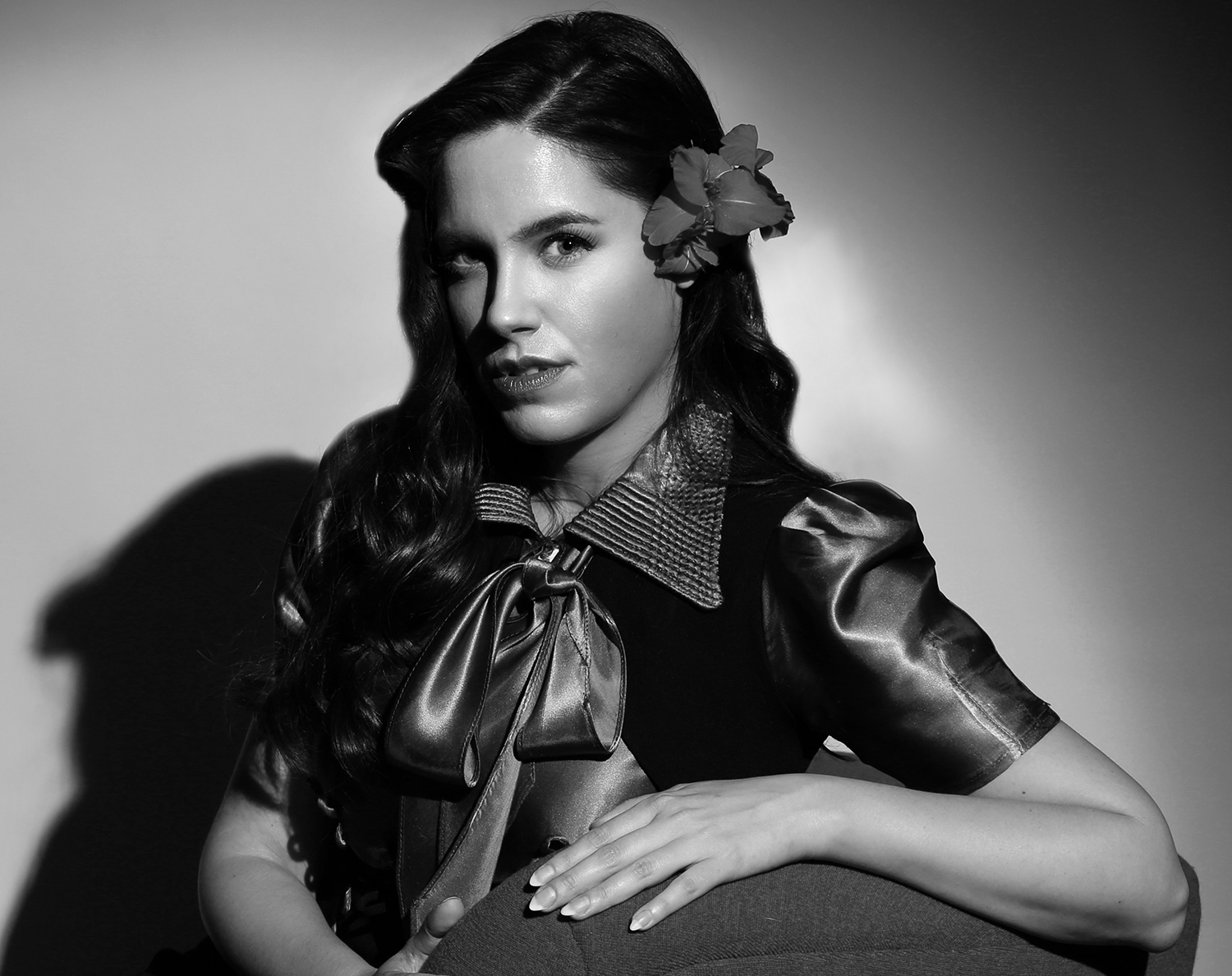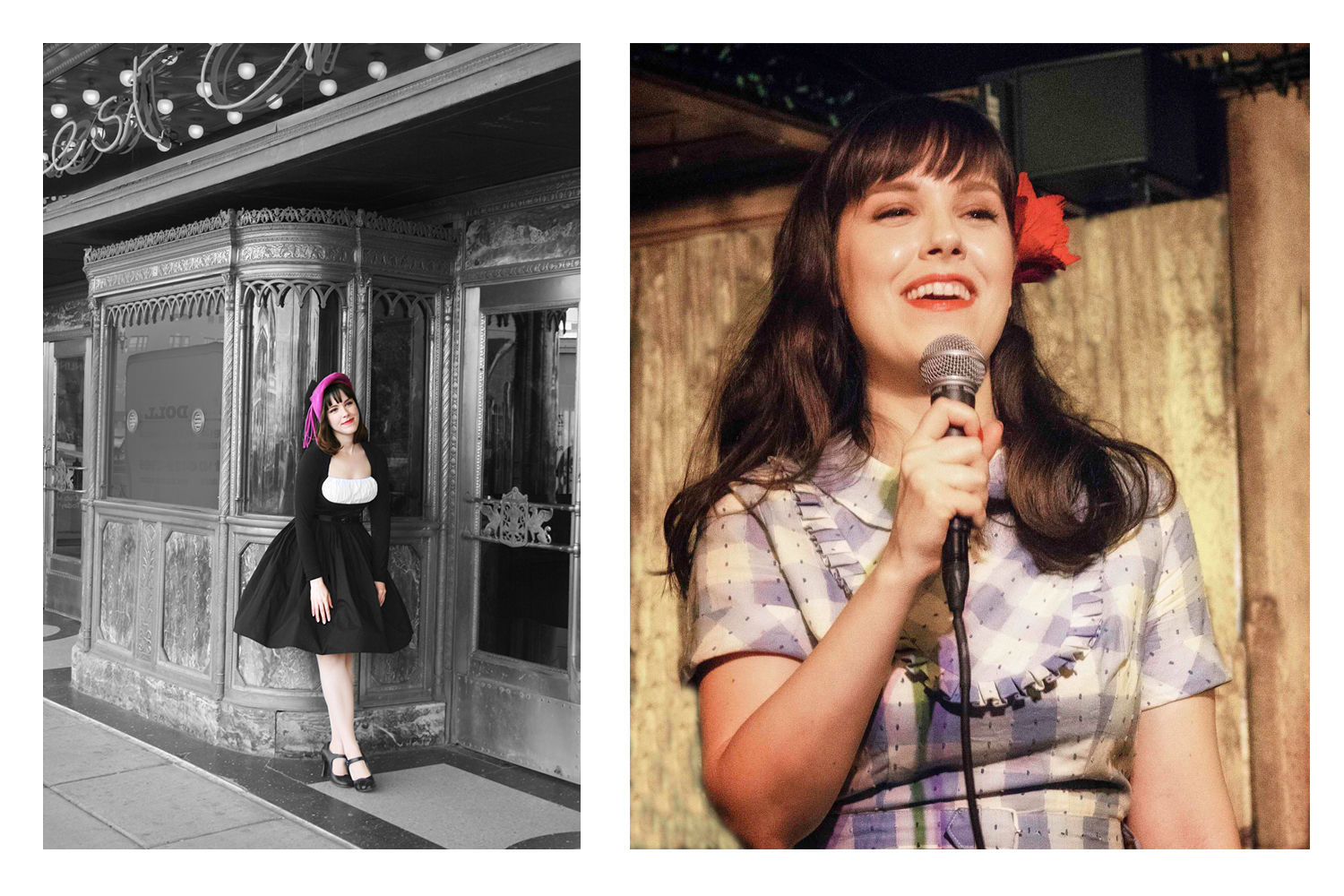 Marie Fleur's early years were spent in a bucolic, rural town just north of Ann Arbor Michigan. If she wasn't at church or school she would most likely be exploring the forest, talking to the animals like a feral child. The wilderness enchanted her and she could often be found planted in the raspberry patch, studying the habits of foxes.

Marie's mother, known around the house as "Blues Mama", exposed her to such revered vocalists as Patsy Cline, Ruth Brown, Bessie Smith and Sister Rosetta Tharpe. Spurred on my her mother's influence, Marie developed an obsession with Golden-Age Hollywood. Through the films she fell in love with the music of the golden age.

As is the tradition with so many American singers, Marie had her earliest experiences with music in church, singing choral hymns in the choir. By the time she reached high school, her repertoire had expanded to operatic arias, show tunes, blues classics and traditional country love ballads.

Her desire for performing eventually compelled Marie to move to Los Angeles, where she initiated her much-dreamed-about Hollywood career: Selling plots at Hollywood Forever Cemetery. A failure as a salesperson, Marie managed to find her muse in this graveyard to the stars. A ghostly encounter at the grave of Rudolph Valentino motivated her to make an a cappella demo, recorded in her kitchen using a $10 microphone with the ceiling whirring overhead. Though it's since disappeared into the vortex of time, Marie's "Kitchen Demo" paved the way for her first professional gigs with former teen idol/Mouseketeer Johnny Crawford and his Hot Club Quartet. Crawford had gone from his early career as an adolescent crooner ("Cindy's Birthday") and child actor ("The Rifleman") to performing Django Reinhardt-style gypsy jazz in some of LA's premier nightspots. Marie's arrival allowed the combo to expand its repertoire to include new arrangements of old standards. In addition to Crawford's band, Marie also had the opportunity to perform with Dean Mora and his Modern Rhythmists, a 10-piece orchestra that reproduced some of the great music of the 1920s & '30s.

In 2007 Marie formed the Jazzabilly Blues with legendary rockabilly guitarist Danny B. Harvey. Harvey, who had recently helmed rockabilly queen Wanda Jackson's acclaimed I Remember Elvis album, fused his trademark country/swing/blues licks with Marie's affection for the Great American Songbook to create a unique stylistic hybrid of jazz, rockabilly and blues. The album also featured the great Don Randi (Pet Sounds/The Wrecking Crew) on piano. This eclectic musical mix of Americana caught the ears of Cleopatra Records, who released the 2007 album entitled Old Black Magic, featuring timeless Holiday favorites, the Jazzabilly Blues' renditions of classic standards, plus several original songs written by Marie.

In 2008, Marie released her second album, which introduced her new band, the Model Millionaires, a sextet consisting of some of LA's best jazz musicians, including the incomparable guitarist and whistler, John Reynolds (grandson of famed character actress Zasu Pitts). Other members of The Model Millionaires included: Corey Gemme, Daniel Glass, John Hatton, Oliver Steinberg, Brad Kay, Dan Weinstein and violinist Benny Brydern. The album, entitled Sittin' in the Catbird Seat, is an amalgam of pre-war jazz, favoring the whimsical hits of the '30s, spiced up with elements of '20s blues, reefer jazz, western swing and rock.

The ever-restless Marie finished out the decade fronting two gypsy jazz bands, Michto Pelo and The Hot Club Quintette, both of which summoned the spirit of Django Reinhardt and became two of Southern California's hottest attractions.

Marie continues to push forward, driven by her love of music and her devotion to artistic excellence. In 2011 she completed her third album, "Bébé Licorne" (Baby Unicorn) an electronic, hot jazz meets rockabilly album! As far as we know this is the first "jazz" album to include the technology of hemi-sync. The digital release proved to be a big hit in France and Japan.

From 2014-2016 Marie coined her band "Marie Fleur and the Time Travelers." They often played across the street from Paramount Pictures at a jazz-age Parisian themed salon, Pour Vous, The Spare Room located inside the historic Roosevelt Hotel (Hollywood), and the beloved honky tonk dive bar, Joe's Bar and Grill (Burbank).

Marie has since retired from singing & is living on a remote ranch but still plays two sets a night for her young children.